Las 100 mejores canciones electrónicas del 2020 (JUL-DIC)
Se acaba el año y toca hacer un repaso de las 100 mejores canciones de música electrónica de baile de esta segunda mitad del 2020.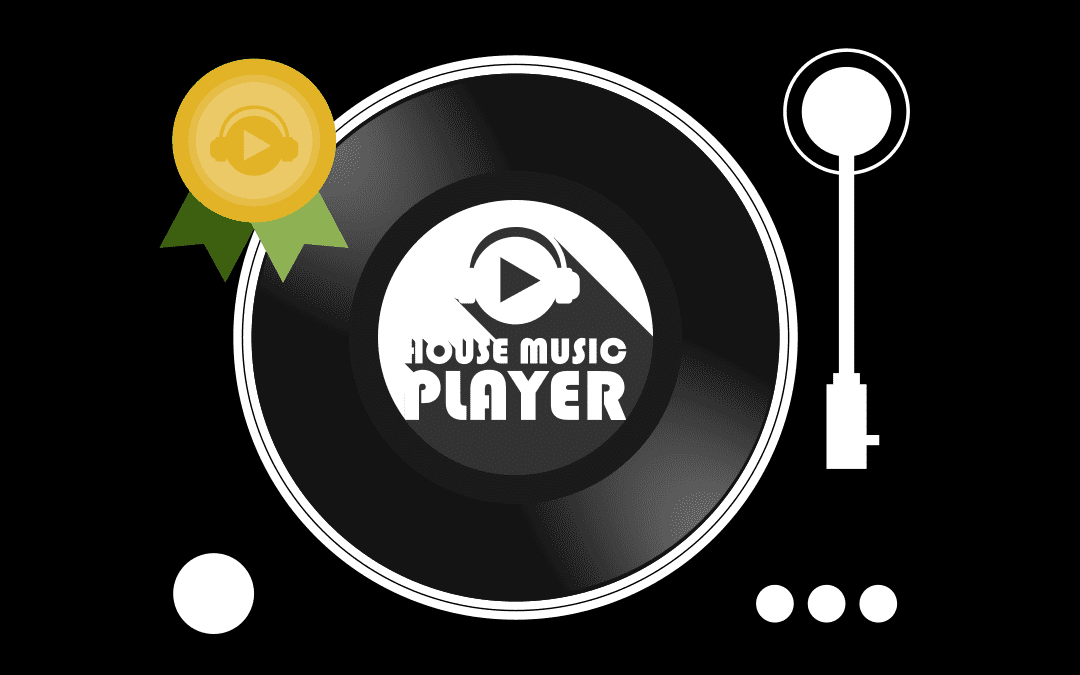 Se nos va el año, la Navidad está a la vuelta de la esquina y tocar empezar a hacer recuento de este año tan extraño.
Y al igual que hicimos en junio, toca repasar las 100 mejores canciones electrónicas de este 2020 en su segundo semestre.
Meses en los que ha seguido de moda el disco y el funk en el house, los viejos sonidos del italo y lo que viene con más fuerza: los sonidos rave.
En el mainstream el tech house va perdiendo fuelle, con el progressive, el house y el techno más melódicos ganando terreno
En la lista encontraras productores como Disclosure, Lxury, Purple Disco Machine, Boys Noize, Seb Zito, India Jordan, Eats Everything, Shermanology, Oliver Heldens, Myd, Darius Syrossian, The Shapeshifters, The Juan Maclean, The Vision, Todd Terry, Love Regenerator (Calvin Harris), Tiga & Audion, MK, Inner City, Róisín Murphy, Jessie Ware, Honey Dijon, KiNK, Bonobo + Totally Enormous Extinct Dinosaurs, Dance System, Disciples, Paul Woolford, Patrick Topping…
Y muchas más temas. ¡Disfrutad!
Las 100 mejores canciones electrónicas del 2020 (julio a diciembre)
Selecciona y escucha los mejores temas.
Rave machine (ft. Rowetta)

Oliver Heldens

Time alone (ft. Karen Harding)

Just Kiddin

Waiting on my love (ft. Ebson)

Kryder & Tom Staar

2020 (ft. Alex Mills)

Seb Zito

I'm rushing (Chambray Remix)

Bump

Over me (Bob Musella Remix)

Sharam Jey & Tapesh

The weekend (Sultra Mix)

Michael Gray

Understanding

Hatiras & Sebb Junior

Hypnotized (ft. Sophie and The Giants) (Loods Remix)

Purple Disco Machine

I'm waiting (Just 4 U)

India Jordan

impressme (Human Movement's 303 Revival Remix)

t e s t p r e s s

Tell the world (Mousse T. Nineties Shizzle)

Norman Doray & Sneaky Sound System

Finally ready (ft. Billy Porter)

The Shapeshifters

Get out on the dancefloor (Krystal Klear Remix)

Groove Armada

I'm not defeated (Cassius XXL Remix)

Fiorious

Hey now (Think I got a feeling) (Phillip George Remix)

Erasure

Here in the twilight

The Juan Maclean

Fight for your rights

Late Nite 'DUB' Addict

Blood moon (Dawl & Sween's Tone Drop Out Remix)

Kim Ann Foxman

Mountains (ft. Andreya Triana) (Joey Negro Live And Direct Mix)

The Vision

Head & heart

Joel Corry & MNEK

The rollercoaster (Boston Bun Remix)

Yuksek

Get over u (ft. B.Slade) (Tedd Patterson Remix)

Frankie Knuckles presents Director's Cut

Live without your love (ft. Steve Lacy)

Love Regenerator

This is a dream

Tiga vs Audion

Find your love (ft. The Manor) (Jansons Mix)

Chaney

What are u gonna do (ft. Janai)

Ladebare

And I am telling you I'm not going

David Morales & Elle Cato

Dance (ft. Steffanie Christi'an)

Inner City

Loosen up (ft. The Melody Men)

Mason

Douha (Mali Mali) (ft. Fatoumata Diawara)

Disclosure

Something more

Róisín Murphy

Hallucinate (Paul Woolford Remix)

Dua Lipa

Levitating (ft. Madonna and Missy Elliott) (The Blessed Madonna Remix)

Dua Lipa

Impact (ft. Robyn & Channel Tres)

SG Lewis

Nothing feels as good

Morixo

Pick me up

Fabich & Revelle

What's your pleasure (Georgia Remix)

Jessie Ware

La Femme Fantastique (ft. Josh Caffe)

Honey Dijon

Bodywork (Todd Edwards Vocal Remix)

Majestic

Found love (ft. Dany) (Micky More & Andy Tee Mix)

Double Dee

Heaven (ft. Mica Paris)

Low Steppa

Teardrops in the box (Alex Virgo Remix)

Kiddy Smile

Underground

Fred Falke & Zen Freeman

Undone (ft. VÖK) (Chambray Remix)

Alex Metric & TCTS

Call Nasco (ft. Rachel Row)

KiNK

Arpe (Tube & Berger Remix)

Raumakustik

Power of bass (James Doman Remix)

Armand van Helden x Hervé

Carefree (I am a star)

Frankie Knuckles

The fire (MK Remix)

Kideko & Armand Van Helden

Bring me back (ft. Enlery)

Watermät x TAI

Stronger (A Director's Cut Remix)

Quentin Harris & Jason Walker

I hear music in the streets (Classic Boogie Mix)

Louie Vega presents Unlimited Touch

Music makes me high

The Avalanches

Show me yours

Glass Slipper

Terrace fever (Dance System's World Cup Mix)

AP

I trance you (Richie Blacker Rave Spirit Remix)

Gypsy

WTF! (DJ Pierre Mix)

Roland Clark

Heartbreak

Bonobo & Totally Enormous Extinct Dinosaurs

Freedom (Never let you go)

Karma Kid

Give it up

Reza & JJ Mullor

Trans Global Ltd

Digitalism

Let it go (Dom Dolla Remix)

Louie Vega & The Martinez Brothers with Marc E. Bassy

Don Dada (Honey Dijon & Luke Solomon's Extended Alcazar Remix)

Cakes Da Killa x Proper Villains

Looking for me (ft. Kareen Lomax) (Skream Remix)

Paul Woolford + Diplo

Missing (ft. Andreya Triana & Ben Westbeech) (The Maurice Fulton Mix)

The Vision

New reality (ft. Hayley Topping)

Patrick Topping

Get on the funk train (Todd Terry Remix)

Anané

The best is yet to come

Scan 7

The panther (ft. Lazarusman)

Melé

Rise up in love (Moby's Ecstatic Piano Mix)

Moby

Let's get together

Illyus & Barrientos x Karen Harding

Modern romance

Catz 'N Dogz & Gerd Janson
O si prefieres escucharlos del tirón, aquí tienes una playlist. Sólo tienes conectarte a
para empezar a escuchar las canciones. ¡Disfruta!
Y la semana que viene la crème de la crème, lo mejor del año: nuestra lista con las 20 mejores canciones electrónicas para bailar del 2020.

Coméntanos qué opinas de nuestra lista con la mejor música para bailar en este 2020 y si echas de menos alguna canción.