The 100 greatest Electronic Dance songs of 2019 (so far)
Mid-year, we go over what we believe are the 100 greatest Electronic Dance Songs of 2019 so far. Top music.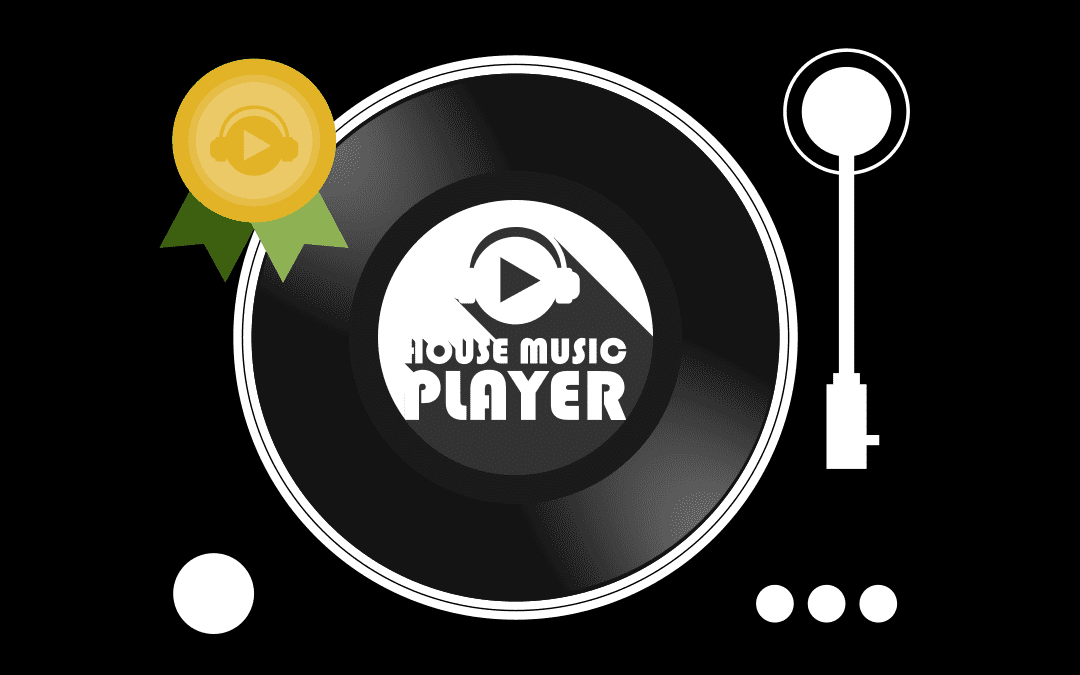 After last years EDM hangover Electronic Dance Music continues to evolve in 2019. And now it seems the "vibe" is much more important than the "party".
Old is the new "new"
House music and techno continue their expansion, flourishing in the dance floors. And the borders amongst different subgenres are blurrring: nowadays it's no surprise that a techno track can have a disco drop.
Old friends as disco music have definitely returned to the clubs, as we see a rise in disco and funky house productions. Progressive house is also back, but more melodious and emotional than a few years ago.
Tech house deserves special mention as it is one of the most popular subgenres in this 2019, and in a certain sense, a heir to EDM: a lot of productions and a general low quality. You have to search a lot to find decent tracks.
Artists
In this 2019 veterans haven't lost their touch, and our list with the greatest songs of the year comes full of them: The Chemical Brothers and their great album No geography, Four Tet as KH with his hit "Only human", Hot Chip and the infectious house pop of "Hungry child" , Steve Lawler, The Juan MacLean, Lone, DJ Tennis, Gorgon City, MK, DJ Sneak, Mr. Oizo, Paul Woolford, Todd Edwards…
Artists not that veteran but absolutely acclaimed also find place: FaltyDL, Friend Within, Theo Kottis, Tiger Stripes, Cooper Saver, XXXY, DJ Tennis, Maceo Plex, Mella Dee, Catz 'n Dogz, Melé, Preditah…
Also new values like Leftwing : Kody, Kettama (one of the sensations of this 2019), Boston Bun, Rebuke, Cousn, Myd, Conduct …
And a handful of female producers: Maya Jane Coles, Cinthie, this year festivals sensation, Korean Peggy Gou, Cassy, ​​Anabel Englund… Women are really taken off in the world of electronic dance music this year.
The 100 greatest Electronic Dance songs of 2019 (so far)
Select a track and listen to the best top music.
If you really want someone

Player 2

Beautiful people (Floorplan Remix)

Barbara Tucker

Nassau (ft. Rodion)

DJ Rocca

Other side

Maya Jane Coles

Better together

Boston Bun

Figure of jazz (DJ Master)

Todd Terry & Junior Sanchez

Javelin (Calling out your name)

Adelphi Music Factory

Melodie (ft. Cleah) (Tensnake Remix)

Mousse T.

Song for Eva (Brooklyn Rave Mix)

Conny

I am House Music (Sam Sky Mix)

Joe Smooth & Screamin' Rachel

Together forever

Chocolate Puma x Pep & Rash

It's you (The BT Project Remix)

Julien Scalzo & Ron Carroll

G.A.L. (ft. Daniel Wilson)

Touch Sensitive

Burn so deep (ft. Dawn Richard) (Raito Remix)

Jimmy Edgar

Saudade

Alex Metric & Ten Ven

Fondness makes the heart grow absent (Terrence Parker's Sunday Morning Piano Mix)

Girls of the Internet

Paradise (ft. Marcella Detroit) (Eric Kupper Remix)

Parralox

Bring together

Mo'Funk & Roland Clark

Calling all jackers (Junior Sanchez Remix)

DJ Freestyle

If all the people took acid

FaltyDL

Life (ft. Lee Wilson)

Hatiras & Andy Reid

Move your body (Elevation) (Rasmus Faber Club Dub)

Kevin McKay

Gangster trippin (Dan Aux Remix)

Fatboy Slim

Got to keep on

The Chemical Brothers

Everybody know now (Beatapella Mix)

Gotsome

Don't feel like crying (MK Remix)

Sigrid

Don't call me up (Conducta Remix)

Mabel

Move your body (Elevation) (Rebuke Remix)

Xpansions

Life is a song worth singing (Jamie Jones Remix)

Teddy Pendergrass

Healer (Bushwacka! Remix)

Bushwacka!

Want too (ft. Ella)

Mattei & Omich

Move (ft. Sophia Black) (Dale Howard Remix)

Sleepy Tom

Say it

Thandi Phoenix & Sigma

Side2Side (Cousn Remix)

Blazers

The game (ft. George Morel)

Danny Howard & Harry Romero

Sneaking hotdogs into people's pockets

Tiger Stripes

Do the damn thang (ft. Snoop Dogg & George Clinton)

DJ Sneak vs. Ralph Myerz

Dolce vita (ft. Phra)

Mr. Oizo

Body funk (Carl Cox Remix)

Purple Disco Machine

You already know

Paul Woolford + Karen Harding

Brazil

Lee Foss + Eli Brown + Anabel Englund

A sun's dream (ft. DjeuhDjoah & Lieutenant Nicholson)

Nathan Barato

Eve of destruction

The Chemical Brothers

Dysfunctional

Kaytranada & VanJess

Good thing

Brookes Brothers

Everywhere at once

The Juan Maclean

Stay inside (ft. Liv.e) (Remix)

JT Donaldson

Boasty (ft. Idris Elba) (Kingdom 93 Remix)

Wiley x Sean Paul x Stefflon Don

Narna (I am happy)

Steve Lawer

The search (ft. Indra Dunis)

Cooper Saver

Ain't scared of u mothaz

Jozef K

I'm alive (Prins Thomas Diskomix)

Stretch & Vern

It'll all be over (DJ Koze Remix)

Gerry Read

All yours (ft. PowerDress) (Full Intention Remix)

Roisto

Melted (Out of body experience)

Lone

Been a while

Friend Within

Between the lines (Preditah Main Mix)

Robyn

Why don't you just call me

Antony & Cleopatra

Deeper

Todd Edwards & Sinden

If you wanna

Mambo Brothers

Or if you prefer our playlist, you only have to login to
to start listening to the tracks. Enjoy!

These are, according to House Music Player, the 100 greatest Electronic Dance songs of 2019 so far.
Next Friday more new originals and remixes: Wilkinson + Todd Edwards, Big Miz, Girls of the Internet, Red Axes, Dennis Quin, Cassius, Floorplan, The Shapeshifters, Mat.Joe, Lizzo + Breakbot, Reel People + Mousse T, Ejeca, Ten Ven, KDA…
See you next week!

Tell us what you think about our list with the 100 greatest Electronic Dance songs of 2019 (so far) and if you are missing any track.